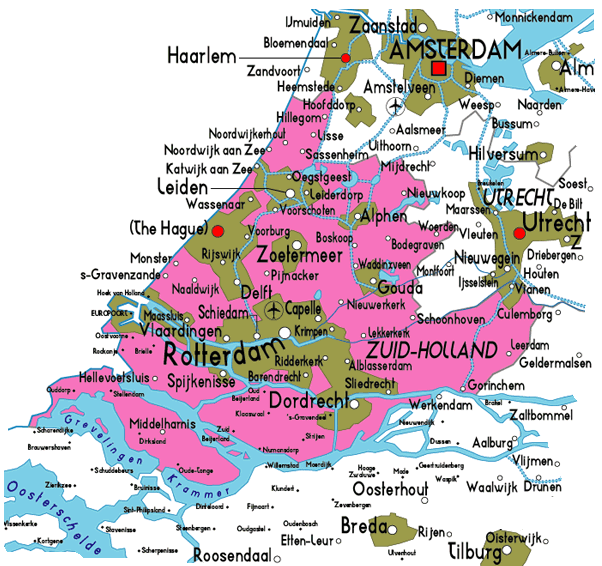 South Holland is located in the northwestern part of the Netherlands.
It has a population of just over 3.5 million and a population density of about 1,300/km2, making it the country's most populous province and one of the world's most densely populated areas.
Situated on the North Sea in the west of the Netherlands, South Holland covers an area of 3,403 km2, of which 585 km2 is water.
It borders North Holland , Utrecht, Gelderland, North Brabant and Zeeland.
The provincial capital is The Hague, while its largest city is Rotterdam.
Beside the dunes along the North Sea coast, the province is almost entirely flat and mostly consists of polders.
The centre of South Holland and the area along the coast in the west are largely urban, part of the Randstad conurbation, while the east of the province is more agrarian and belongs to the Groene Hart, literally Green Heart.
The south of the province is a collection of islands in the Rhine–Meuse–Scheldt delta.