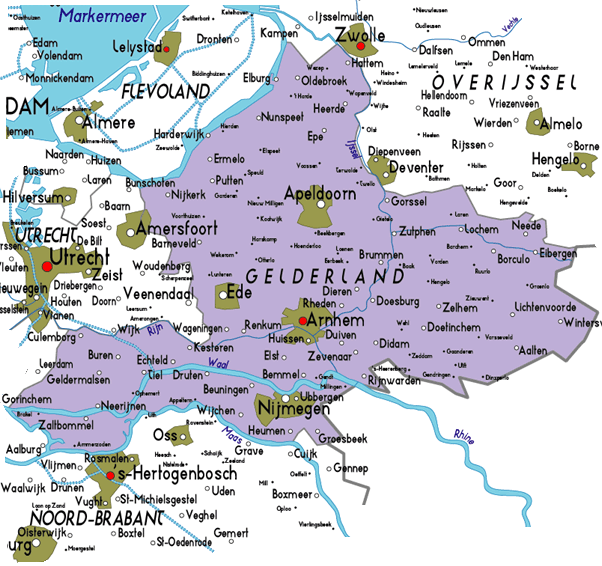 Gelderland is a province located in the central eastern part of the country.
Historically, the province (area) dates from states of the Holy Roman Empire and takes its name from the nearby German city of Geldern.
The capital city is Arnhem.
The two other major cities, Nijmegen and Apeldoorn are very similarly sized, with them both having a few thousand more inhabitants.
Gelderland is the largest province of the Netherlands.
Geldern, the original seat of the dukes, today is in Kleve, Germany.
During World War II, it saw heavy fighting between Allied Paratroopers, British XXX Corps and the German II SS Panzer Corps, also known as the Battle of Arnhem.
Gelderland can roughly be divided into four geographical regions: the Veluwe in the north, Rivierenland including the Betuwe in the southwest, the Achterhoek (literally meaning the "back corner") or Graafschap (which originally means earldom or county) in the east and the city-region Arnhem - Nijmegen.