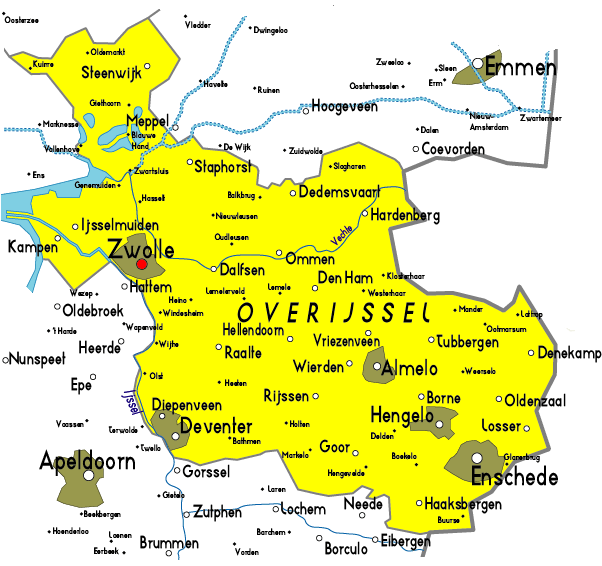 Overijssel or Overissel is located in the central-eastern part of the Netherlands.
The province's name means "Lands across the river Issel", from the perspective of the bishopric of Utrecht by which it was held until 1528.
The capital city of Overijssel is Zwolle and the largest city is Enschede.
The province has a population of 1,113,529 inhabitants.
Overijssel is bordered by Germany to the east, Gelderland to the south, Flevoland to the west, and Friesland and Drenthe to the north.
To the southeast, the province's surface is mostly sandy, interspersed with small rivers such as the Regge and Dinkel and other brooks.
In the northwest, the geology is dominated by sediments from the Overijsselse Vecht and clay.
The extreme northwest is dominated by a system of lakes formed by former peat-mining, the Weerribben, which is a valuable wetland.