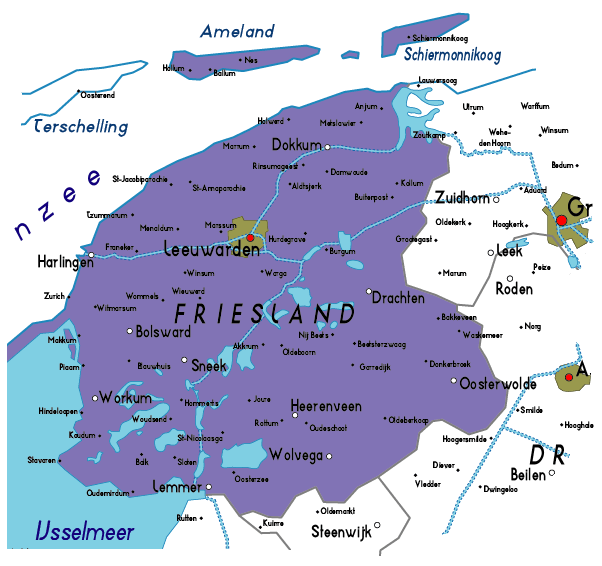 Friesland or Frisia is a province situated west of Groningen, northwest of Drenthe and Overijssel, and south of the North Sea.
In 2010, the province had a population of 646,000 and a total area of 5,749 km2.
The capital and seat of the provincial government is the city of Leeuwarden, a city with 91,817 inhabitants.
The official languages of Friesland are West Frisian and Dutch.
Friesland is the largest province of the Netherlands if one includes areas of water; in terms of land area only, it is the third largest province.
Most of Friesland is on the mainland, but it also includes a number of West Frisian Islands, including Vlieland, Terschelling, Ameland and Schiermonnikoog, which are connected to the mainland by ferry.
There are four national parks: Schiermonnikoog, De Alde Feanen, Lauwersmeer (in Groningen and Friesland), and Drents-Friese Wold (in Drenthe and Friesland).