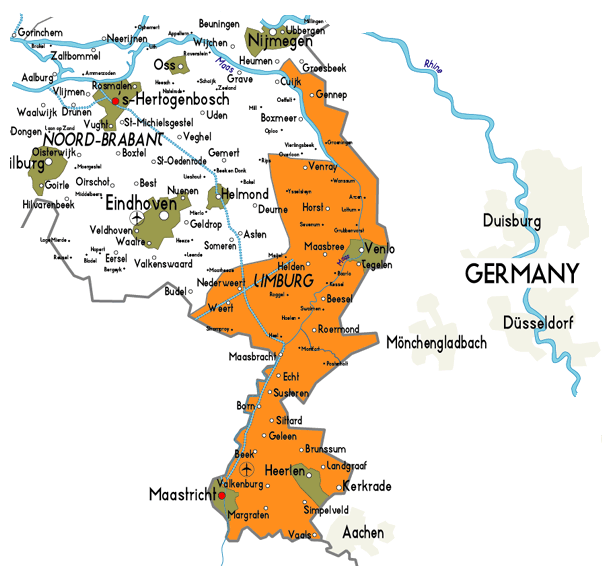 Limburg is the southernmost province of the Netherlands.
It is in the southeastern part of the country and borders the provinces of Gelderland to the north and North Brabant to the north and the northwest.
To the east it borders the German state of Northrhine-Westphalia, to the west the Flemish province of Belgian Limburg, and to the south the French-speaking Belgian province of Liège.
Limburg's major cities are the provincial capital Maastricht in the south, Roermond in the middle, and Venlo in the north, all upon the Meuse river.
Limburg has a highly distinctive character.
In December 1991, the European Community (now European Union) held a summit in Maastricht. At that summit, the "Treaty on European Union" or so-called Maastricht treaty was signed by the European Community member states. With that treaty, the European Union came into existence.