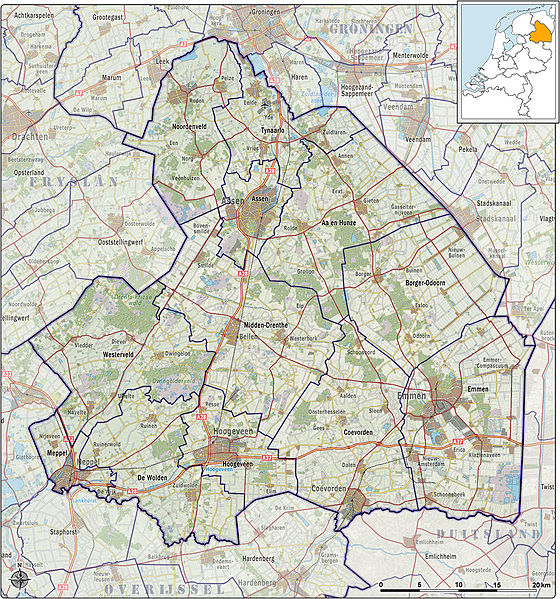 Drenthe is located in the northeast of the country.
It is bordered by Overijssel to the south, Friesland to the west, Groningen to the north, and Germany (districts of Emsland and Bentheim) to the east.
In 2014, it had a population of 488,957 and a total area of 2,683 km2.
Drenthe has been populated for 150,000 years. Drenthe is an official province since 1796.
The capital and seat of the provincial government is Assen.
Drenthe is a sparsely populated rural area, unlike many other parts of the Netherlands.
Except for some industry in Assen and Emmen, the land in Drenthe is mainly used for agriculture.
Drenthe is the 9th largest province of the Netherlands. It has a total area of 2,683 km2 of land of which 44 km2 are water.
About 72% of the land is used for agriculture.
The major urban centers of the province are the capital Assen in the north and Emmen, Meppel, Hoogeveen, and Coevorden in the south.