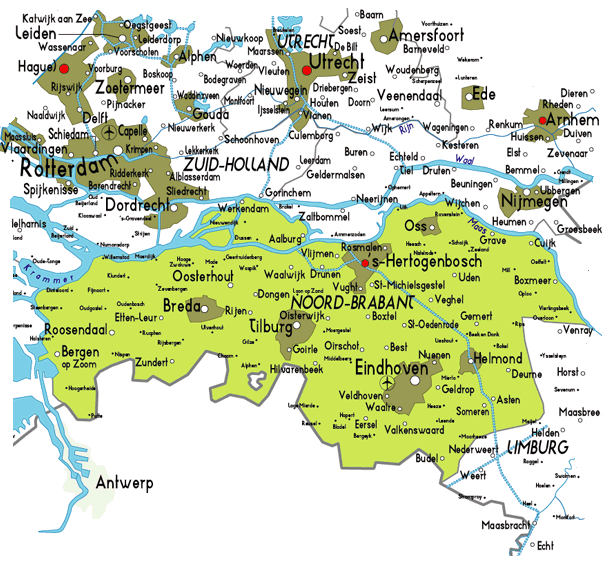 North Brabant (Dutch: Noord-Brabant), also unofficially called Brabant since 2001,is a province located in the south of the country, bordered by Belgium's Antwerp and Limburg provinces in the south, the Meuse River (Maas) in the north, Limburg in the east and Zeeland in the west.
With a population density of 501/km², North-Brabant is urbanized above average.
At the center of the province the urbanization is at this largest, where the cities of Breda, Tilburg, Eindhoven and 's-Hertogenbosch) are located
The rest of the province has a more rural character.
Like most of the Netherlands, North Brabant is mostly flat but nearly every part of North Brabant is above sea level, therefore there are not as many canals as in the lower parts of The Netherlands. While most of the population lives in urban areas, the province is scattered with villages around which most of the land is cultivated.