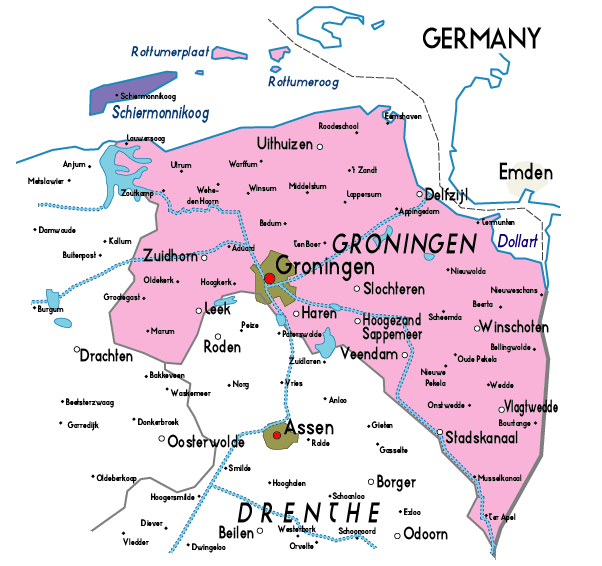 Groningen is the northeasternmost province of the Netherlands.
In the east it borders the German state of Niedersachsen (districts of Leer and Emsland), in the south Drenthe, in the west Friesland and in the north the Wadden Sea.
In 2014, it had a population of 582,640 and a total area of 2,960 km2 of which 635 km2 of water.
The area was originally part of Frisia, the Frankish Empire, the Holy Roman Empire, and the Dutch Republic, which is the precursor state of the Netherlands.
In the 14th century, the city of Groningen became a member of the Hanseatic League.
The capital of the province and the seat of the provincial government is the city of Groningen.
The province is divided into 23 municipalities.
The land is mainly used for agriculture. There are sea ports in Delfzijl and Eemshaven.
The Groningen gas field was discovered in 1959.
Since 1986, the exploitation of this gas field caused earthquakes in the region with magnitudes up to 3.6.