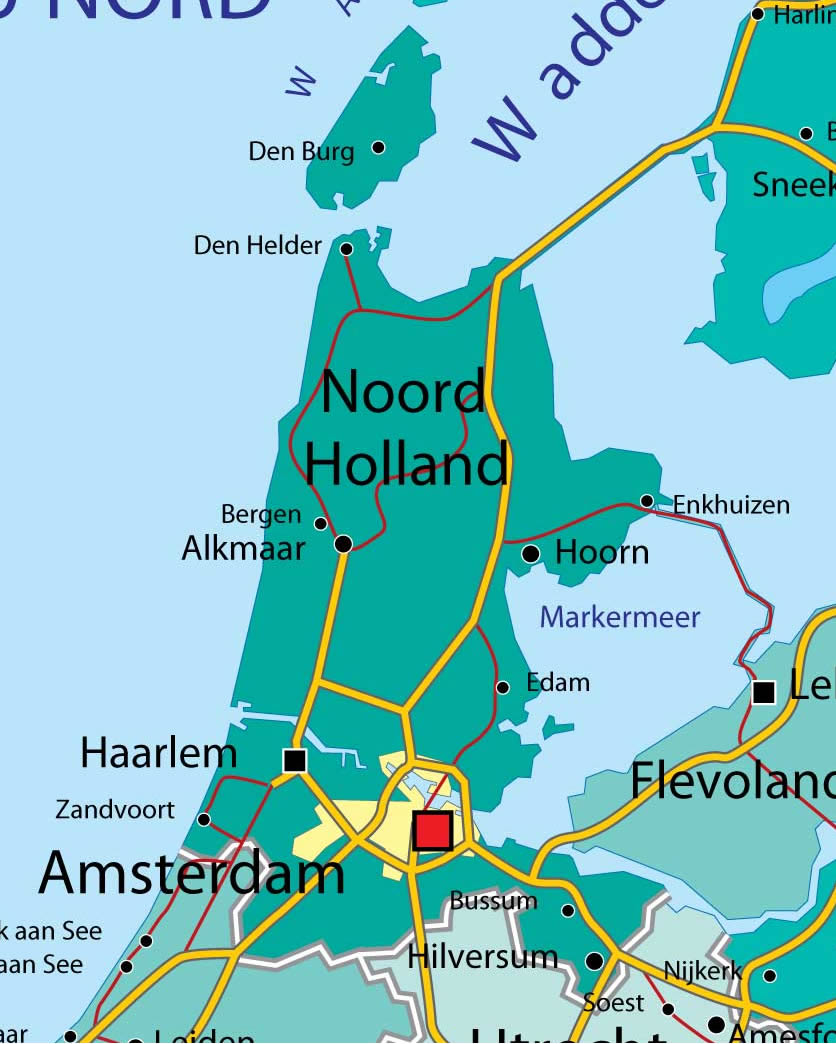 North Holland is a province of the northwest of the Netherlands.
It is situated on the North Sea, north of South Holland and Utrecht, and west of Friesland and Flevoland.
In 2006, it had a population of 2,606,584 and a total area of 2,683 km2.
The capital and seat of the provincial government is Haarlem and its largest city is Amsterdam.
North Holland is a broad peninsula for the most part, located between the North Sea, Markermeer and the IJsselmeer.
More than half of the province consists of reclaimed polder land situated below sea level.
North Holland has four municipalities with 100,000 or more inhabitants: Amsterdam (largest municipality in the Netherlands), Haarlem, Zaanstad, and Haarlemmermeer.